AMAZONE
www.agrsegovia.com

The ZA-TS mounted spreader is available with hopper capacities from 1,400 to 4,200 l. The TS spreading unit enables working widths of up to 54 m along with excellent border spread patterns, making the ISOBUS ZA-TS mounted spreader one of the absolute high output spreaders.
The reliable weighing system, its precise border spreading system, together with the new BorderTS border spreading system alongside the innovative WindControl and Argus Twin systems put this fertiliser spreader in a class of its own.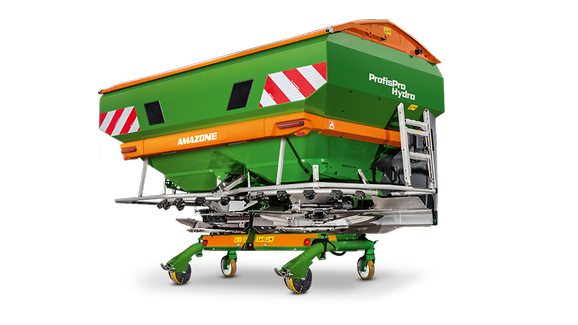 Estamos avalados por mas de 700 vehiculos vendidos en los ultimos 40 años y mas de 1.400 clientes activos en toda España. No dude en contactar con nosotros, le esperamos.
Product overview
Your benefits at a glance
WindControl (in accordance with Prof. Dr. Karl Wild, HTW Dresden) for permanent monitoring and automatic com- pensation for the effects of the wind on the spread pattern 
Automatic adjustment of the lateral distribution via ArgusTwin – possibly the most comfortable way of spreading fertiliser 
ProfisPro weighing system – the perfect combination of the Profis weighing system and the FlowControl torque measuring system 
Precise border fertiliser application, right up to the field bound- ary with the BorderTS in combination with the disc-integrated, Auto TS border spreading system. 
HeadlandControl for optimum lateral distribution and uniform crops across the headland 
Maximum work rates with application rates of 650 kg/min and operational speeds of up to 30 km/h
Financiado por la
Unión Europea-Next Generation EU


Ir al contenido